The Company
The company is formed to work closely as an ensemble ready to explore the challenges of making theatre. Company members are required to combine high levels of energy with a positive open-minded attitude, responding to ideas in a creative and disciplined way. It is hoped that every individual will feel the confidence within the group to take risks, make discoveries and gain the rewards of stretching themselves physically, intellectually and imaginatively.
Our Aim
To provide an intensive, full-time, exciting and rewarding year-long drama course during which students receive expert direction from working professionals in a wide range of theatre disciplines. To create an environment where students can learn to become independent, to mature and grow in confidence and feel able to achieve their potential. To encourage students to use their year out to further their career plans, forge new ones or re-evaluate their options taking advantage of the expert one on one support and guidance we offer.
Productions
The company is always in preparation for a performance-based project, leading through to a showing of the work. Some projects will be presented informally to students within the group. Others, in order to gain performance experience, are shown to an invited "in house" student audience. Others are rehearsed as full scale productions. Often as many as eight pieces a year have been shown to the public. These projects will be selected to give an insight into the differing styles and languages of theatre and to offer maximum opportunity for the group.
"I feel I learnt more during my year with Year Out Drama than I did in three years at drama school."
"Year Out Drama is one of the keystones of my life and character. Although I no longer work in the dramatic arts, the interpersonal skills and challenges I have faced there have truly set me up for success in the military. I need to be flexible, driven, focused and passionate about what I do. All things that were truly embedded in me during my time in Stratford."​
"I am a student doctor, a job that requires high quality communication and interpersonal skills. My year at Year Out Drama has been absolutely invaluable to me in this regard. I am so grateful for the support and wonderful guidance it gave me.
"Year Out Drama taught me how much variety the theatre industry has to offer and provided me with all the necessary skills and confidence to select the career path within that industry that was right for me."​
Year Out Drama changed my life and how I thought about drama and my own self worth. If I could start it all over again, I would.
Sign up to our newsletter today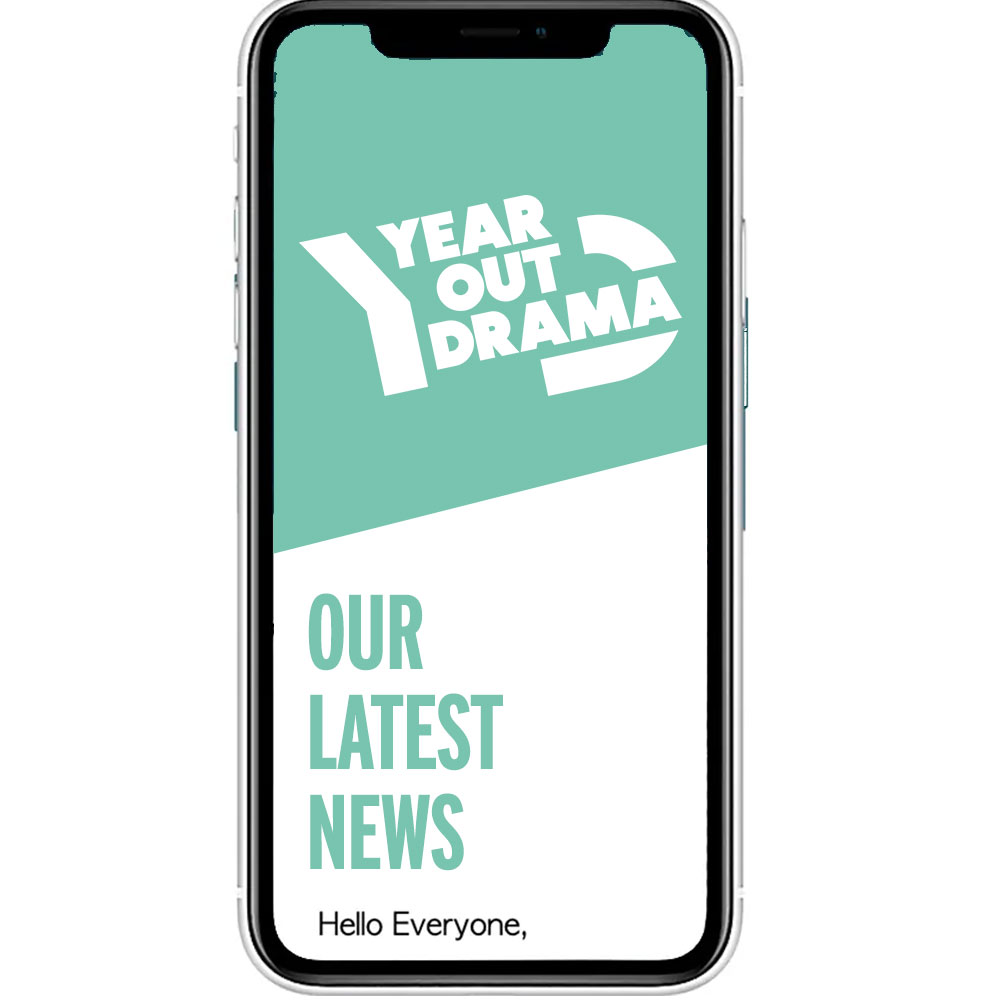 DON'T MISS OUT!
Fill in your name and contact detail below to keep up to date with all YOD news and events. 
Any details provided to us are treated with the utmost confidentiality, and your details will never be sold or given to a third party.